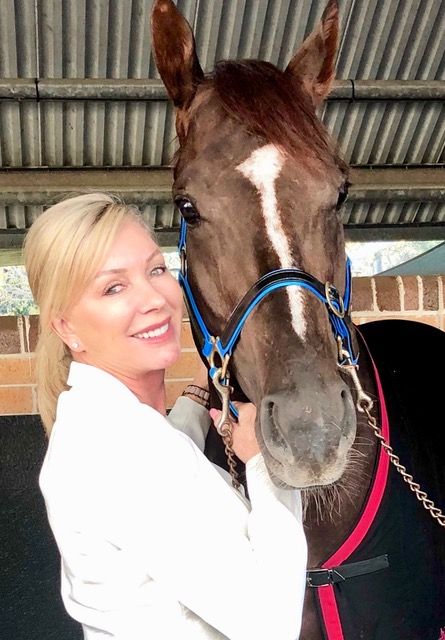 Kim's love affair with horses started at an early age when she was given a pony to ride and look after. Her unique understanding and love of the animal gradually escalated to an amazing and successful career in Harness Racing where she trained and drove many winners and paved the way for women to become more involved in what was once a male dominated industry.
Kim did everything from breaking horses in to training, shoeing, driving horse floats and race driving. With all this amazing amount of experience and horse skills at such a young age, It was no surprise to anyone to see her move over to the thoroughbred industry where she once again excelled!
Kim's first major success was with NEVER TRUE who took out the South Grafton Cup followed by Doomben Classic winner ENFORCED, Grafton Cup winner CATAPULT and multiple city wins with a favourite called HARRY KAY.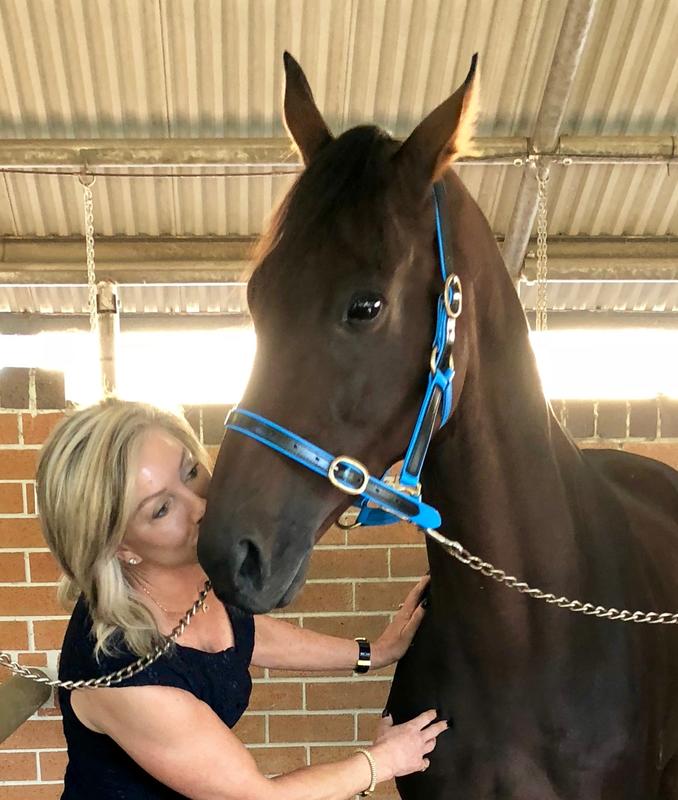 The highlight however has to be winning the G1 Sydney Cup with MAHTOUM, who later went on to run an outstanding fifth in the Melbourne Cup. No wonder Kim is renowned as an outstanding trainer of stayers with recent Cup winners GOATHLAND and OUR CENTURY impressing in the short time they have been with the stable.
The property consists of 20 paddocks with full shelters, ranging in sizes from spacious day yards to large paddocks where we are able to run three to four horses. The barn has been purpose built to house ten horses, a Horse treadmill, spacious feed and gear rooms and small day paddocks are close by as is the recently built horse arena. Recent years has seen Kim's stable grow in numbers courtesy of her continued outstanding success and the acquisition of her start-of-the-art Spelling and Pre-training farm called 'Mahtoum Lodge'. 50 acres of "Horse Heaven!" which is very conveniently located only 8 minutes away from her stable complex at the Wyong Racetrack.
'It's exciting seeing our plans come to fruition and now that we have state of the art facilities such as the treadmill and arena up and running the property has become a valuable tool in the preparation of the training process including spelling, pre-training and freshening up our horses. This means I am able to keep an eye on the horses at each and every stage, giving them my full attention and individual care,' said Kim.
If you are looking for attention to detail, success on the track and the best possible care for your thoroughbred then look no further than Kim Waugh Racing!
KIM WAUGH RACING

Mahtoum Lodge
61 Watagan Forest Drive
Jilliby, NSW 2259

Postal Address
PO Box 866
Wyong, NSW 2259
DEBBIE WASLEY | ADMINISTRATION

Don't be shy. Let us know if you have any questions!